It is only natural that Thanksgiving – a holiday that was invented by Americans and for Americans – is not celebrated in China in grand style. However, the Chinese found a way to pick up on the tradition and thank God for his blessings. Let's see how they celebrate Thanksgiving in China.
Thanks for Grace Holiday
The Chinese are probably the only people besides Americans and Canadians to celebrate Thanksgiving. For several decades now, teachers of English have told their students about the origins of the holiday, its peculiarities and traditions. They even try to have a celebration, but it lacks the deeply spiritual character of the original American Thanksgiving. As a rule, Chinese people think that Thanksgiving should be observed with a festive western meal and an expression of gratitude to their workmates and bosses, teachers, friends, and family members. In Chinese, the day is called "Gan'en Jie" (Eng.: thanks for grace holiday). If you happen to visit China around this time, you may get a small gift and hear some words of thankfulness, too.
Those who profess Christianity know that Thanksgiving has religious origins. Some churches in China have even adopted the holiday and have a mass for people to pray on this special occasion.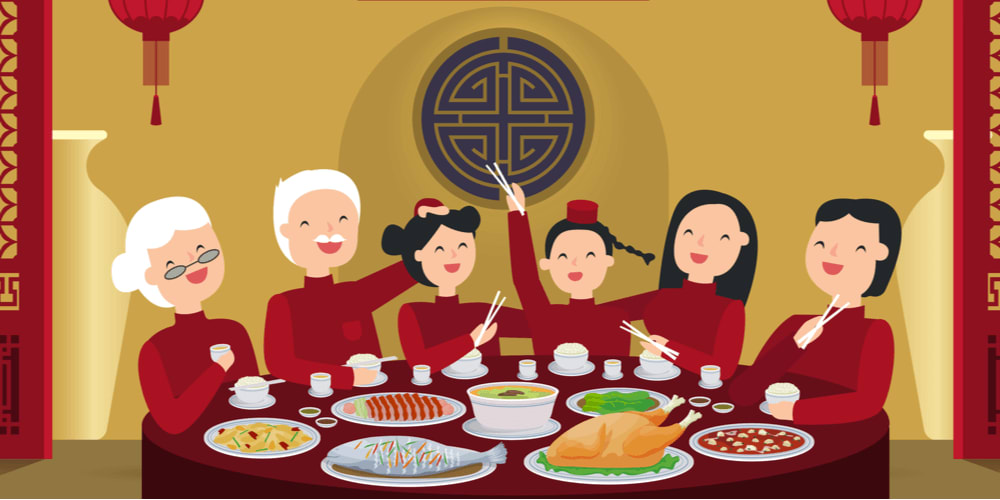 Thanksgiving on Mainland China
Many North American expats living in China have a proper Thanksgiving celebration. They cook a festive meal and invite their local friends and colleagues. However, it is not always easy to find turkey in China, unless there is a foreign-oriented shop around. There is a way out, though: most international hotels and restaurants hold a Thanksgiving celebration with special items on the menu, so expats can order a turkey delivery from there. Bigger cities like Shanghai or Beijing also have stores that stock turkey, but for the most part it is frozen.
Chinese guests attending a Thanksgiving celebration held by North American expats are sure to be surprised to see and taste mashed potatoes topped with butter, sweet-sour cranberry sauce, sweetened cold tea served with ice and other traditional, yet very un-Asian Thanksgiving dishes. To cook this surprising meal, expats buy ingredients from supermarkets that offer imported products. Imported goods would often cost more in China than in the USA or Canada, and, as if that were not enough, the Chinese would not welcome unfamiliar concoctions. They would smile politely, examine the food with a critical eye and finally try a teeny-weeny portion. Being offered a slice of chocolate cake or apple pie for dessert surprises them no less. "Is this what you eat in America?" the Chinese would often ask.
Not 2nd Most Popular Here
The Chinese recognize and celebrate several foreign holidays, but, unlike the USA, Thanksgiving is not the 2nd most popular holiday here. On the Chinese Mainland and in Hong Kong, Christmas has become a big shopping season. Halloween and April Fools' Day are popular with the younger generation. And yet, it is safe to say that Thanksgiving has merged with the Chinese culture as well.
Enjoy more Thanksgiving trivia!
Discover lots of fun facts in a Thanksgiving quiz from our friends at Zadavaka!
Play Quiz